We started in July 2015 with a few freight forwarder friends. By using our experience and connections in logistics industry we established FOR (Friends Overseas Relations) Network as a nonprofit organization and included our old, trustworthy and professional agents to our network. We expanded our group with founder members' references. Till now we have reached more than 200 members worldwide from over 115 countries. Our Head Quarter is located in Istanbul, one of the logistics and economic hubs of Euro – Asia zone.
Our small – medium sized logistician members from various scales of business in the sophisticated Freight forwarding industry, comprising of air, sea and land transportation has the potential of sizeable growth every year.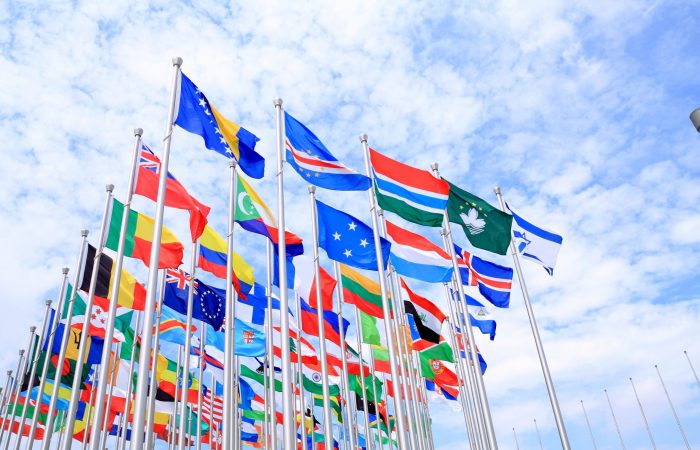 FOR Network is proud to have Members as a network of highly regarded professionals from the Freight forwarding industry.
We at FOR Network don't believe in an over – crowded Networks where there is no focus on quality and that is why our policy is to have limited members in each country except that a few huge countries. Therefore our aim is to keep our size at a sensible levle and be world's best boutique network. FOR Network places significant networking to fully take advantage of this growth.
By joining FOR Network, members will benefit from increasing volumes and business transaction with each other by believing in win/win concept. To fully support our members we aim to develop our members as digital freight forwarders. In this regard, we cooperate with one of the best technology companies to offer best features on free basis.
Moreover, members will also have the opportunity to do DDU/DDP, DAP(Delivery At Your Place) or any terms of shipments among themselves within the protection of Trust Fund. Being a part of this logistics network, we offer you a unique opportunity to get to know our members personally which will increase your business opportunities and contracts throughout the world. To accomplish this, we use several ways; such as organising annual conferences, regional meetings and webinar events. So that all members of the network can get to know each other. FOR Network serves as a crucial link to the world for your company. In conclusion, your alliance with FOR Network offers you to interact with reputable logistics companies in the region and beyond.
Should you have any queries about FOR NETWORK or require assistance in any matter, please do not hesitate to email us at info@fornetwork.org We look forward to welcome you as our member to represent your country.
Client testimonials
We are very proud of the service we provide and stand by every product we carry. Read our testimonials from our happy customers.
Sign up for latest updates