As FOR management, we believe that the best Financial Protection is to select reliable, trustworthy & professional members at the beginning.
Focusing on this idea, we  do our best while selecting the best ones and use reference system only. Therefore we have no case
since year of 2015.
On the other hand, to provide maximum comfort to our new potential members, we just decided to apply self FPS system effect from the year of 2021's 1Q.
It is a kind of  fidelity / pool system and supported by the members who join this cooperative activity .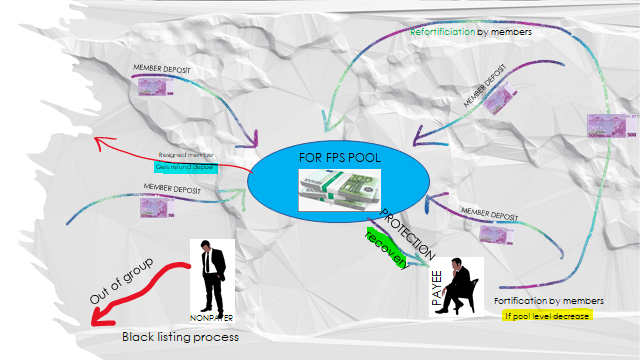 How does it work?
Shortly, We collect small amount of deposits from each involved members and create a cooperation pool and in case of any issue occurs,
we will be able to support suffered member with some limits.  On the contrary of highly commercial networks, the collected funds are not insurance fee but are refundable deposits. When member decides not to renew its membership, this fund will be refunded accordingly. To apply "Protected Membership" and get full details of FOR Financial Protection SOP,
please drop an e-mail to: info@fornetwork.org